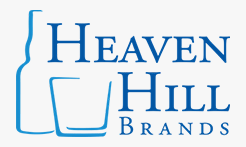 A family affair…
Led by the Shapira family for three generations, Heaven Hill Distillery is a quintessential saga of American success.
Shortly after Prohibition ended in the United States, Heaven Hill Distilleries, Inc., was founded in 1935 in Bardstown, Kentucky by the Shapira family to produce and market Bourbon and premium American whiskeys. At the time, it was as speculative a new business venture as the dot com start-ups of the 1990's — a company founded with no brands, no available stocks of whiskey, and at the height of the Great Depression. Today, the company is the largest independent, family-owned and operated distilled spirits supplier in the country. According to industry analysts, Heaven Hill is now the sixth-largest spirits supplier in the United States and second largest holder of aging Bourbon whiskey in the world with an inventory in excess of 1,300,000 barrels.
In 2014, the company changed names to Heaven Hill Brands. The name and logo capture the company's evolution from a leader in American Whiskey production – a position it continues to hold today – to the nation's sixth-largest distilled spirits supplier. Over the last three decades Heaven Hill has built on its foundation of American Whiskeys to become a broadly diversified supplier of whiskeys, liqueurs, vodkas, rums and other spirits. Heaven Hill's portfolio includes the world's second-largest selling Bourbon, Evan Williams Bourbon alongside dynamic brands including Deep Eddy Vodka, Lunazul Tequila, Elijah Craig Small Batch Bourbon and category leading brands Burnett's Vodka, Christian Brothers Brandy, Carolan's Irish Cream and Admiral Nelson's Rums. Above and beyond its core group of products, Heaven Hill Brands is recognized as an innovator with products designed to fill growing segments of the on and off-premise market like Hpnotiq Liqueur, Blackheart Rum, Domaine de Canton and PAMA Liqueur.
Since 1935, Heaven Hill has retained its commitment to independence and family-ownership grounded in a mission and core values suited to building for the long term.
Hartziotis Trading is honored to import and distribute the Heaven Hill Distillery spirits in Cyprus.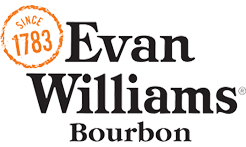 Evan Williams Bourbon is the second largest selling Bourbon brand in the U.S. and the world. Recognized for its outstanding quality and consistently, Evan Williams has grown to become one of the most popular American Whiskeys in the world.
When Evan Williams first began distilling his Bourbon on the banks of the Ohio River in 1783, he probably couldn't have imagined that it would have led to the crafting of an entire family of Bourbons. Today, there is an Evan Williams Bourbon brand for every taste and uses the same time-honored process and traditional Bourbon recipe made popular by Evan Williams himself.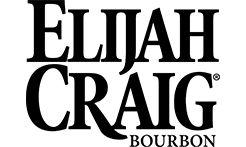 The history of Elijah Craig is the history of Bourbon. Reverend Elijah Craig was a Baptist preacher and active character in 1800s Kentucky. He was an educator, road builder, land speculator, and built the first paper and wool mills in Georgetown, KY. But it was his gift as a distiller and entrepreneur that establishes his place in history as The Father of Bourbon.
Elijah Craig is credited with being the first distiller to age his whiskey in charred oak barrels. That's an essential and rich part of the Bourbon story, and we're proud to embrace that history.
Today, Heaven Hill Distillery preserves the Bourbon making traditions developed by Elijah Craig. Each bottle of our Bourbon is crafted with the same method used by Elijah over two hundred years ago: local corn and grains are milled and mixed with limestone-rich Kentucky spring water, then fermented and distilled. After years of aging in charred oak, our Master Distillers select the most complex barrels to become Elijah Craig Small Batch, Barrel Proof, and Single Barrel Bourbons. Our rich history and craftsmanship can be savored in every sip.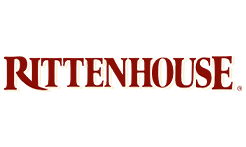 Rittenhouse Straight Rye Whiskey has a storied past with a heritage that commemorates Philadelphia's famous Rittenhouse Square. Bottled-in-Bond, today's Rittenhouse carries the distinct, spicy flavor that is long associated with the brand. Rittenhouse is the Rye whiskey of choice for both mixologists and whiskey aficionados alike and enjoys a renaissance as cocktails regain popularity.
Bottled-in-Bond means the whisky was made at a single distillery, by one distiller in one distillation season, aged for at least four years in a federally bonded and supervised warehouse, and bottled at 100 proof (50% ABV).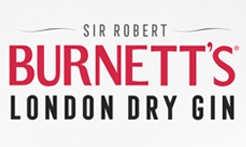 Burnett's Gin was first produced in England more than 200 years ago. It is still distilled and produced according to the original recipe established in 1770 by Sir Robert Burnett.
Burnett's Gin is a true London distilled dry gin. Spirits and selected botanicals are distilled together to deliver a distinctive flavour.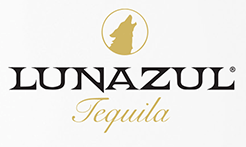 Lunazul Tequila is proudly estate-grown, distilled and bottled with 100% Blue Agave at the Tierra de Agaves Distillery in Tequila, Jalisco, Mexico.  Tierra de Agaves was founded in 2002 by Francisco Beckmann, former co-owner of Jose Cuervo, to pursue his personal goal of producing the best small batch tequilas in the world. The Beckmann family has over 200 years of experience making tequila, and is now run by Jorge Beckmann, who represents the 8th generation, continuing his family's passion and dedication. The Beckmann family is the oldest and most representative dynasty from the Tequila industry.

Each of the Lunazul varieties, Blanco and Reposado are hand-crafted and rooted in tradition. Lunazul is affordable luxury—a small-batch, 100% agave, super-premium tequila sold at a premium "mixto" price.