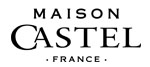 Maison Castel is the group's signature brand which was named for the family and is the flagship wine brand for Hartziotis Trading. The Maison Castel brand brings together a complete range of wines, covering a full spectrum of flavours and the best of the classic French varietals, and showcasing the wealth and diversity of France's terroirs and vineyard.
Produced to a particularly demanding set of specifications, these wines are made to appeal to a wide audience. Their labels proudly display the Castel coat of arms to indicate the Houses' total commitment, and to provide a recognizable symbol of good, reliable French quality wines.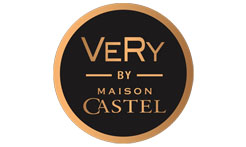 VeRy by Maison Castel are aromatized wine based drinks. They are produced from a delicate blend of French wine, premium quality fruit syrups and natural flavourings. They make a great aperitif – fresh, light and fruity, full of taste and colour. Available in grapefruit, lime and pomegranate. Chilled to around 7-8ºC they deliver the perfect balance of wine and fruity flavours.