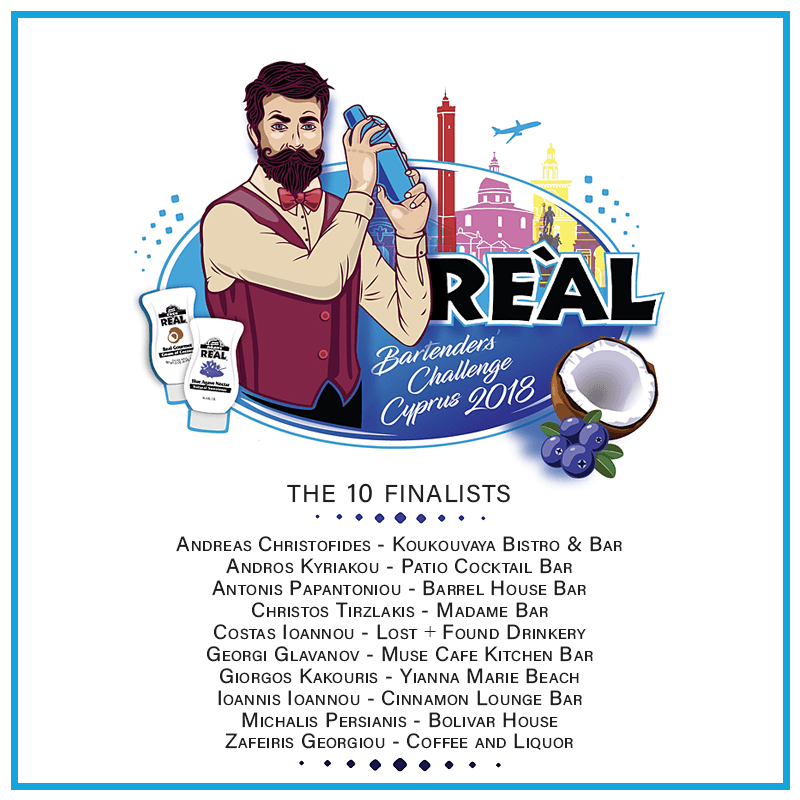 Congratulations to our 10 finalists!!!
See you in the Final Competition which will take place in 20 February 2018.
The winner will have the opportunity to work next to an acclaimed world-class mixologist like Daniel Dalla Pola, at his bar Nu Lounge, in Bologna Italy.
Also, we would like to thank all those who submitted their cocktail recipe for the Real Bartender's Challenge.